5 Reasons You Should Build a Custom Home
There is an old saying that states your home is your personal castle. This is where you will spend the better part of your life with the people you most cherish and love. It stands to reason then that you should carefully consider your new home construction options.
Keep reading to discover 5 reasons why you should build a custom home rather than settle for a cookie-cutter design that everyone else in your neighborhood will have as well.
1. Make the Most Out of Your Biggest Investment with Custom Details
Buying a home will likely be your biggest financial investment. That said, you should try to make the most out of this transaction by opting to customize the details. Create a unique and authentic design that will reflect your innermost personality while serving a practical purpose at the same time.
Build your house from the ground up and have a major say in everything from floor plans, custom window treatments, number of bedrooms and baths, material selections, and color palettes among many other decisions.
2. Paying More Now Can Reap Benefits in the Future
Before balking at the higher price tag for custom work, take the time to factor in potential savings and increased overall property worth. Why pay good money for a house that doesn't suit your family's needs only to end up paying even more later doing endless repair jobs and costly renovations?
3. Personalize Your Living Spaces to Perfectly Suit Your Lifestyle
Get your fabulous dream home today and enjoy it for the rest of your life leaving a nice inheritance for beloved family members or close friends.
Imagine starting from scratch and having a blast selecting every detail. Choose a talented custom home builder who has the experience to bring each valued client's dream house vision into reality.
4. Get the Latest Smart-Home Technologies & Go Green for Energy Savings
Another terrific reason to build a custom home is the opportunity to have it outfitted with all the latest smart-home technologies that can end up saving you time and money over the years. Go green for even greater environmental benefits.
Consider installing solar energy panels, LED lighting, or skylights along with energy-efficient appliances, windows, and other large features. The savings on monthly energy bills will keep going through the decades.
Having all the convenient smart-home technologies can allow homeowners to set their lights, adjust their heating/cooling and monitor their home base even when they are miles away. This extra security can help deter would-be criminals looking for an easy mark.
5. Avoid Pricey Renovations & Future Repairs
Avoid the time, mess, and expense of trying to complete pricey renovations at a future date. Simply do it all at once with a custom home build project.
The real question regarding whether to initiate a custom home project is why not? Sit down with our super friendly team to discuss the options.
If these decisions seem a bit overwhelming, never fear. The custom home builders at Denver Urban Builders are ready to assist with an easy and streamlined design and build process. Contact us today to build your dream home in Denver, Colorado!
---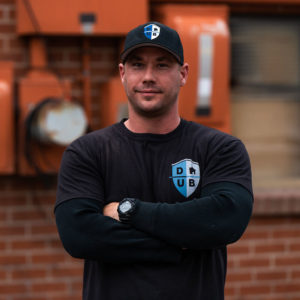 Denver Urban Builders began in 2017 owned and operated by GC, Nick Poulin. Nick is a Colorado Native and has been in the business of building for 18 years. Nick began in construction at a young age in the family business.
All author posts
---