7 Tips & Trends for Remodeling Your Denver Home
As summer arrives, more homeowners are thinking about starting one or more home improvement projects for their Colorado dwellings. This is the ideal time to start in on these types of household remodeling jobs.
There are some definite trends this season when it comes to a small or large remodel building project for sprucing up a house. As the pandemic crisis begins to ease back towards, dare we say, normal, more homeowners are thoughtfully wondering how to improve the design, function, and space usage options inside and outside their current living quarters.
Read on for 7 tips and trends for remodeling your Denver home this year and beyond.
1. Create the Custom Kitchen of Your Dreams in 2021
With families stuck indoors for months on end over the past year and counting, it has been a true challenge for most families to cope with the unexpected changes according to a top area custom home builder based in the Denver area.
More homeowners still choose to create the custom kitchen of their dreams as their first and preferred improvement project. Design the space to accommodate your preferred kitchen cabinets, add a center island with prep countertop and sink and/or install a larger window and upgrade lighting fixtures.
2. Change Up Your Home's Look & Feel with Trendy Paint Colors
Perhaps your budget limits are a bit tight right now. Consider making some simple changes that can really make your indoor living spaces look and feel fresh, gorgeous, and welcoming. Transform your rooms with trendy paint colors like dark grey or deep green hues showcased with gold accents for a refreshing change of pace.
3. Design an Outdoor Living & Entertaining Area
Most inhabitants of scenic Colorado tend to love being outdoors. The colder late fall and winter months can limit outside time. Design an outdoor living and entertaining area that works for the cooler weather here.
Things to consider:
• Enclosing a Porch or Sunroom for Year-Round Use
• Build a Deck or Balcony
• Add a Natural Walkway
• Spruce Up Your Entryways
• Install Outdoor Lighting
• Include an Outdoor Kitchen or Fireplace for Cozy Nights
4. Add a Beautiful & Dedicated Home Office or Study Space
The addition of a dedicated household office and/or study space is also a hot topic for this season's remodel trend selections. Create a beautiful and practical space using live green plants, interesting textures, and lots of natural light.
5. Consider Adding a Rec Room for a Pandemic Post-Era Fun Project
Tired of bored kids and teens driving you crazy? Is your basement lacking in creativity? Maybe it's time to finish your basement. Plan a pandemic post-era rec room remodel for a fun family project. Think gaming chairs, pool table, theater system, and/or play area.
6. Transform Your Bathroom into a Serene Oasis
A local popular custom home builder encourages homeowners to transform small or boring bathrooms into an oasis retreat. Splurge on a vintage soak tub, install a stunning, natural stone floor shower, and/or consider heated floors and towel racks. Another popular hot topic in bathroom design is adding a bidet with a new toilet.
7. Create Ingenious Multipurpose Household Spaces for Smaller Places
One phenomenal general contractor in Denver recommends creating custom multipurpose household spaces for smaller houses or apartments. Stash a pull-down desk in a hallway alcove or repurpose a guest room that doubles as the household gym.
Learn more by contacting Denver Urban Builders to create your new custom home in Colorado.
---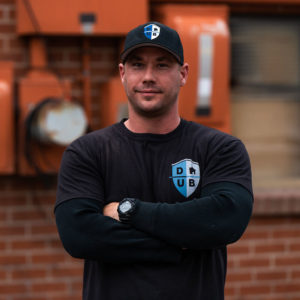 Denver Urban Builders began in 2017 owned and operated by GC, Nick Poulin. Nick is a Colorado Native and has been in the business of building for 18 years. Nick began in construction at a young age in the family business.
All author posts
---