Adding Value to Your Home
Many Colorado homeowners are missing out on an easy and smart way to add value to their home. With the Colorado housing market so competitive these days, more homeowners are opting to remodel or renovate their existing home by adding on a home addition or expanding their interior living spaces upwards with a pop top roof expansion project. Find out how Denver Urban Builders can help you add instant value to your home with a clever renovation/remodeling home addition project.
Expand Your Interior Living Space Upwards by Way of a Pop Top
A pop top is an excellent method to expand indoor space skyward if a home is situated on property that doesn't have much space for expanding outward in the traditional manner. These pop top projects have been completed on single story ranch, cape, rambler or split-level homes with great success if done properly. This is a wonderful way to increase overall home space square footage by creating another home level/floor.
A master bedroom with bath and walk-in closet space, additional bedrooms and a laundry area can call be moved to the second story. Building upwards in this manner will free up downstairs space to expand the kitchen/dining and other living area spaces into a more open floor plan that most homeowners desire today. A professionally designed and built second story by way of a pop top can also raise the overall worth and value of the home substantially.
Types of Home Additions that Are Sure to Increase Home Value
Renovating or opting to remodel your cramped and outdated indoor spaces with well-built home additions can also dramatically increase home worth. Some popular home additions able to re-imagine and recreate a home's living spaces are kitchen and bathroom remodels, adding extra space in attics or basement areas, making a convenient mudroom entry and installing an enclosed sun room or porch. These are all smart moves that can take an old-fashioned older home right into the current century.
Create a Beautiful Backyard Oasis for Family Fun & Relaxation
Along with the traditional home addition options, homeowners should seriously consider creating a beautiful backyard oasis for family fun and welcome relaxation. Add an outdoor kitchen space, redesign your current patio or install a soothing waterfall feature or fire pit. Denver Urban Builders can help you maximize your home and property potential by thoughtful space design, expert workmanship and high-end materials. Upgrading your home now with newer luxury features and more living space will increase property value and garner buyer interest later.
Deciding to remodel or renovate is easy when you choose DUB. We make the entire building process seamless from start to finish. Timeless designs for now and tomorrow. Contact us today for more details.
---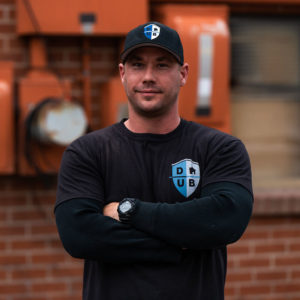 Denver Urban Builders began in 2017 owned and operated by GC, Nick Poulin. Nick is a Colorado Native and has been in the business of building for 18 years. Nick began in construction at a young age in the family business.
All author posts
---