Colorado homeowners often need a change in their home living spaces. Growing families often present a need for more bedrooms and/or bathrooms to accommodate every family members's sleep and grooming requirements. Many homeowners are simply longing to create something refreshing and new.
Denver Urban Builders is here to help whether a customer is wanting to renovate a current home in Colorado or interested in buying a custom built home.
Add More Space for Entertaining or Family Living
Perhaps you would like additional space to entertain guests. Denver Urban Builders is happy to enclose a porch and/or expand outwards onto a beautiful patio or other outdoor space. Our team can also add on a new den, home office, mudroom or upgrade your kitchen including custom cabinets.
Change Your Overall Home Design to Something More Personal
At Denver Urban Builders, we believe every home should mirror their owner in terms of style and design layout. We promise to give your home remodeling job that personal touch that makes a home really feel like your own personal space. Our highly skilled team is there with you from project beginning till the final satisfying end.
Change Your Home's Functionality with a Custom Design that Fits
Homeowners trust us to change their home's functionality by coming up with an original design that will fit each family's lifestyle perfectly. We can add custom storage, build an apartment/bedroom above the garage, install new flooring, upgrade windows and doors or complete just about any home renovation job imaginable.
Why Renovating, Remodeling or Adding an Addition Makes Sense
Generally, it is cheaper, faster and more satisfying to renovate, remodel or add onto an existing home. Upgrading your home with custom remodeling projects can pay off later if needing to sell in the increasingly competitive realty market. Denver Urban Builders is your one-stop-and-shop renovating and/or buying custom home destination. We offer more than your average building contractor.
FULL HOME REMODELS
Kitchen
Bathroom
Mudroom
Bedroom
Garages
Basement
Custom Closet
Exterior
Landscaping
INTERIOR & EXTERIOR SPECIALTIES
Exterior​:
Patios
Decks
Pergolas
Doors
Windows
Paint
Siding
Garages
Interior:
Paint
Custom Projects
Trim
Floors
Drywall
Cabinets
Electrical
Plumbing
At Denver Urban Builders, we listen, design, recommend and build customized homes and/or offer specialty home remodeling projects of every description. Contact us today for more details.
---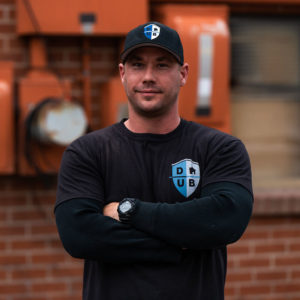 Denver Urban Builders began in 2017 owned and operated by GC, Nick Poulin. Nick is a Colorado Native and has been in the business of building for 18 years. Nick began in construction at a young age in the family business.
All author posts
---